Our Research
Our Research
Our Research

The Chang laboratory is interested in two seemingly unrelated questions in biology: host and pathogen interactions and neurodegeneration. In particular, we study pathogen-induced behavioral plasticity and oxidative stress response in the nematode Caenorhabditis elegans.
We use several approaches to study animal physiology and behavior, including the identification of genes required for nervous system function, dissection of neural circuits, and in vivo imaging of neuronal protein trafficking.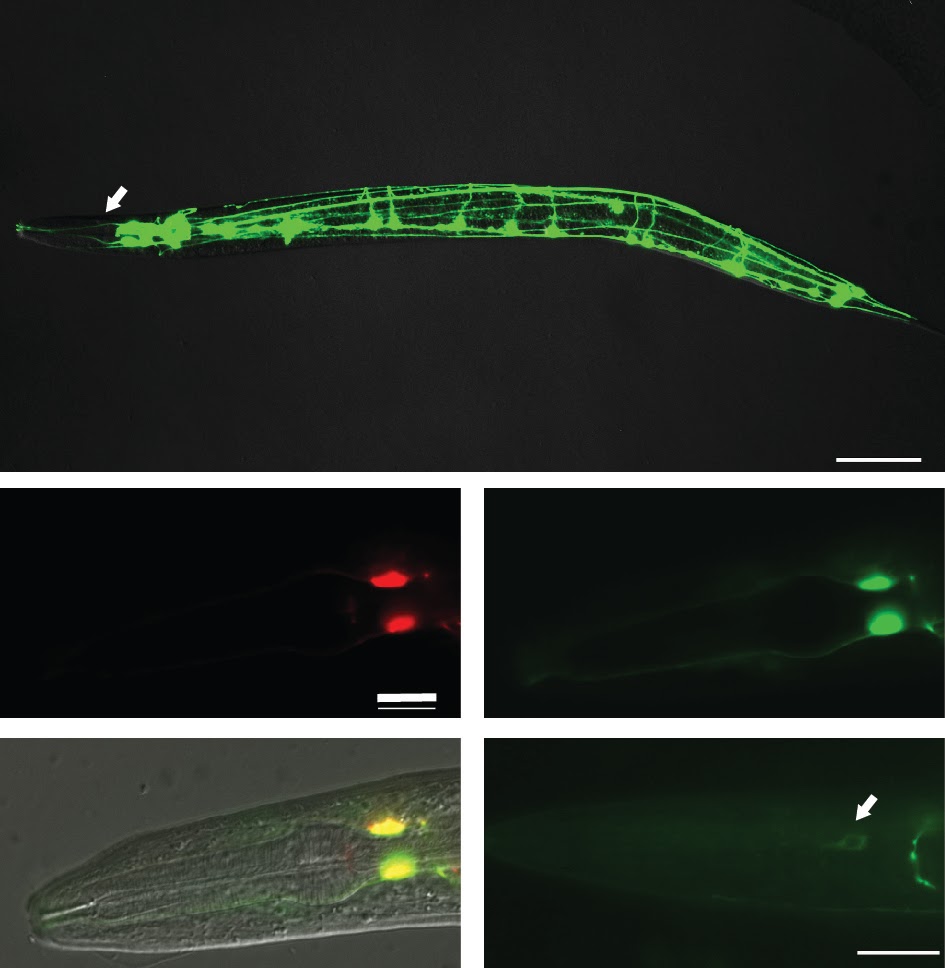 Previously, we discovered a neuronal E3 ubiquitin ligase HECW-1 that inhibits the avoidance behavior of C. elegans after exposure to pathogen P. aeruginosa. We found that HECW-1 functions in a pair of sensory neuron that resides in a neuron circuit contributing to nematode "flight response."
We are currently dissecting the function of several sensory neurons that are involved in pathogen detection and avoidance. We also take the candidate gene approach to investigate genes activated by reactive oxygen species in the nervous system followed by pathogen infection. Projects related to these area are available for motivated trainees to participate.