Research Team
Research Team
Students Welcome!
We currently have openings for Undergraduate, Masters, and PhD students.
More information on our graduate programs can be found here:
Research Team
Current Members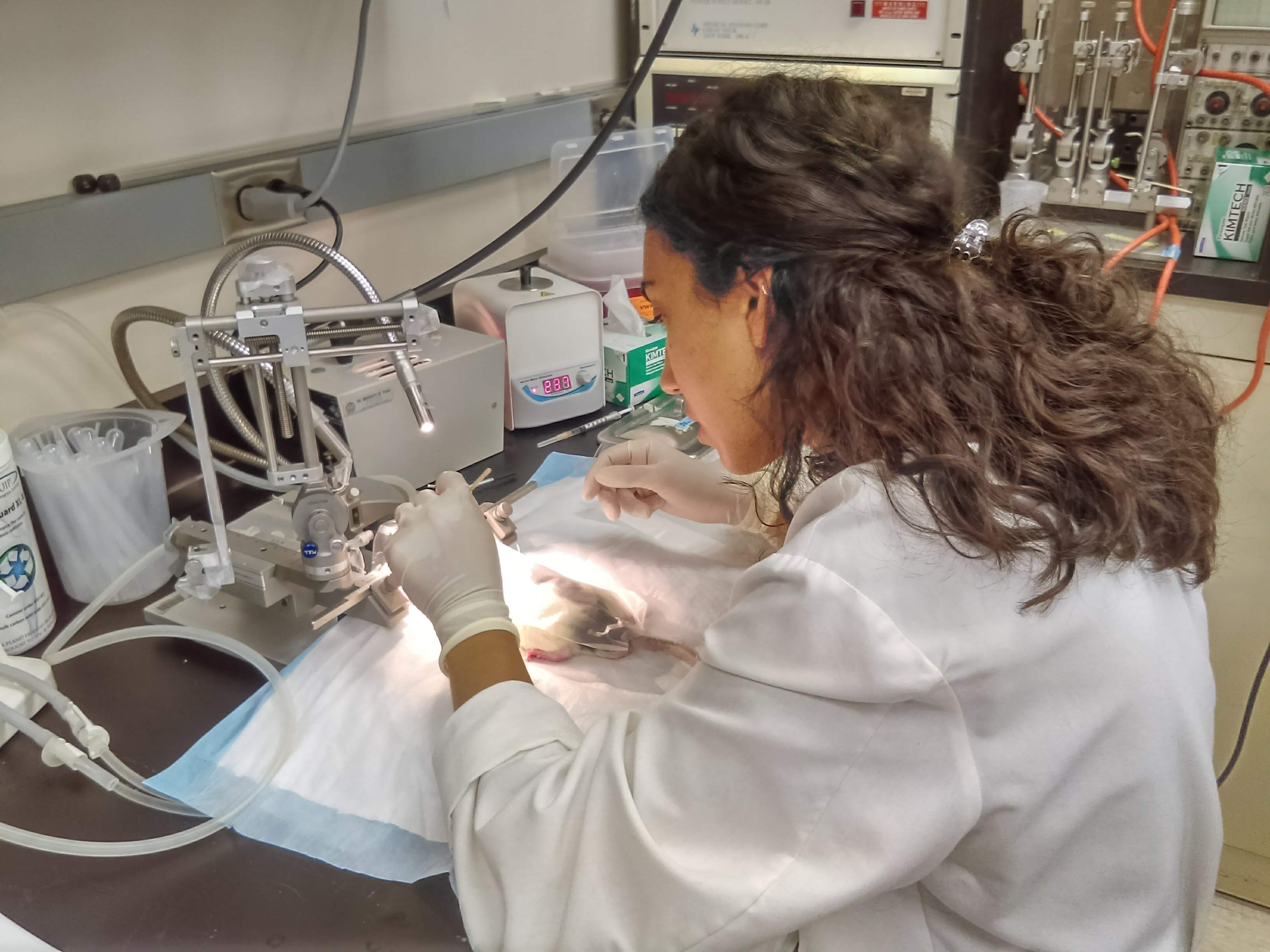 Alexis Foschini (SURE Program, Lead technician)
Alexis graduated from Rowan University in May 2019 with a bachelor's degree in Biology. Alexis joined the Devilbiss laboratory in Summer 2018 while taking part in a Summer Undergraduate Research Experience and returned in Fall 2019. Alexis is continuing to work on a project focused on investigating to ability of Methylphenidate to normalize neurotransmitter levels in the prefrontal cortex post mild Traumatic Brain Injury.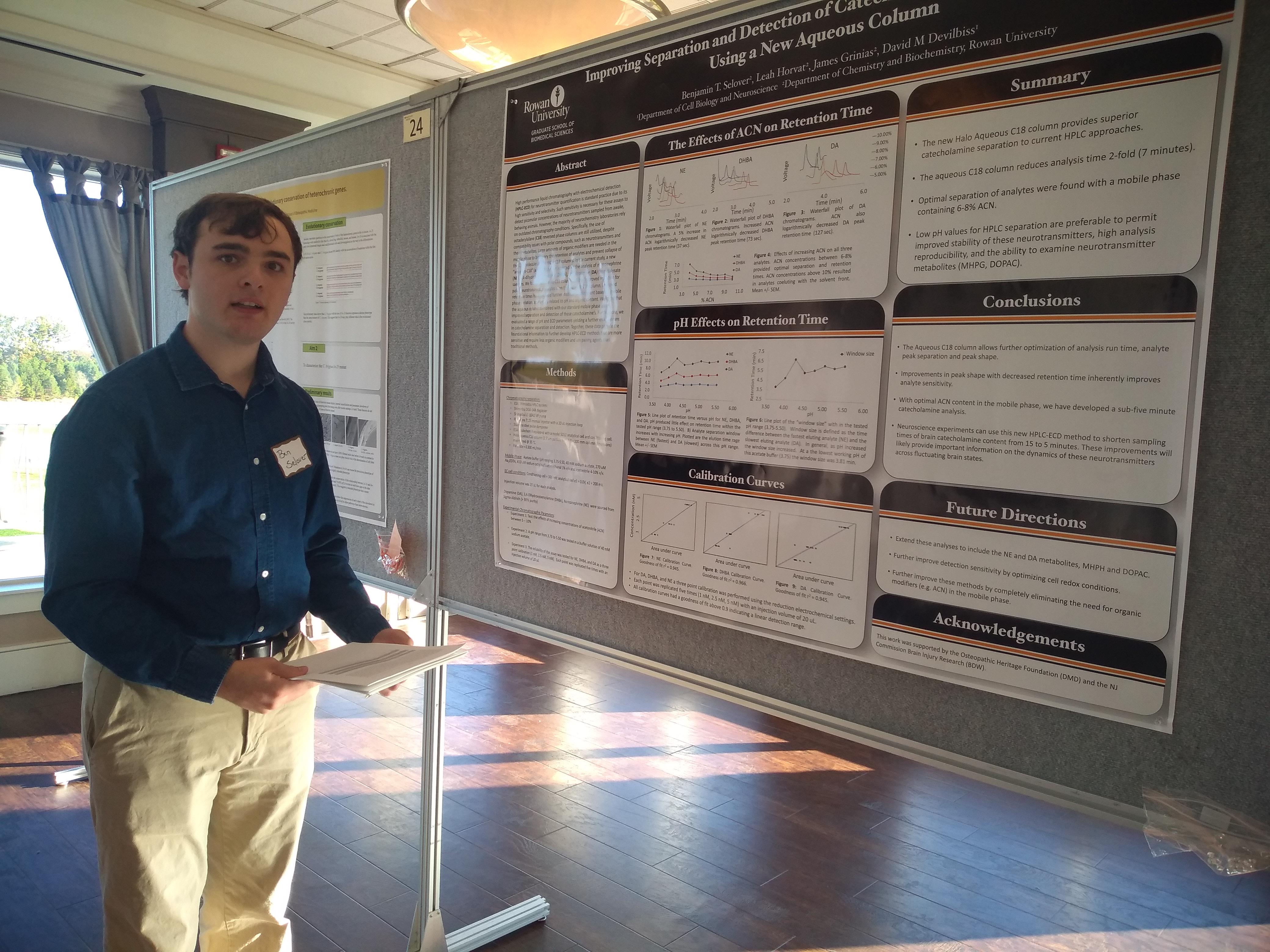 Ben Selover (Masters of Pharmaceutical Sciences)
Benjamin Selover graduated from Rowan University in 2018 with a degree in chemistry and is continuing his education by pursuing a masters in pharmaceutical sciences.  He interests include hplc method development, mass spectroscopy, and electrochemical detection. He is currently working in the Devilbiss and Grinias labs on new separation methods for catecholamine quantification and separation.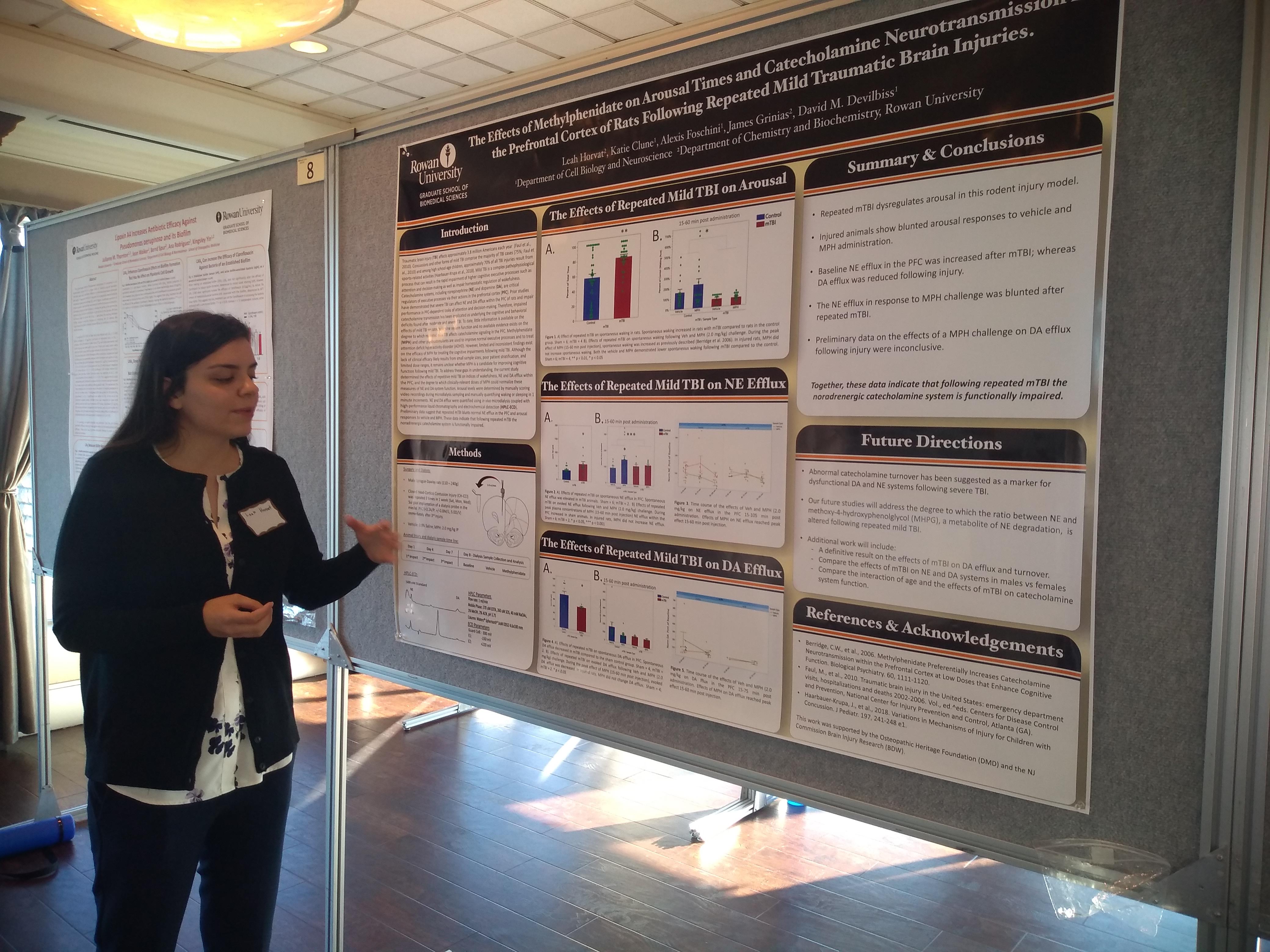 Leah Horvat (Masters of Pharmaceutical Sciences)
Leah graduated from Rowan University in May 2019 with a degree in Biochemistry. Leah became a teaching and research fellow at Rowan University in the fall of 2019, and she is currently a Master of Pharmaceutical Sciences candidate at Rowan University. Leah's project is focused on investigating noradrenergic catecholamine system function following repeated mild traumatic brain injury. 
Pruthvi Pediredla (Masters of Biomedical Sciences)
Rahul Parekh (Masters of Biomedical Sciences)
Reaz Uddin (Masters of Biomedical Sciences)
Past Members
Evan Bohan (SURE Program)
Ariful Islam (Ph.D. Student)
Adesewa Adewusi (Masters of Biomedical Sciences)
Haizhen Yang (Masters of Biomedical Sciences)
Katie Clune  (Masters of Biomedical Sciences)
Kristina Shah (Masters of Biomedical Sciences)
Lateefat Olawore (Masters of Biomedical Sciences)
Ali Siddiqui (Masters of Biomedical Sciences)