Research
Research
Focus Areas
The small noradrenergic locus coeruleus is located in the pons and is critical for regulating arousal and wakefulness as well as numerous cognitive process including response to stress, attention, decision making and learning and memory. All of the work in the Devilbiss Lab is directly related to locus coeruleus-norepinephrine (LC-NE) regulation of neural activity and cognition.
Neuromodulation of Sensory Coding
Sensory systems represent information from the external world, allowing an organism to respond to the environment in a behaviorally relevant manner. For the rat, the vibrissae somatosensory system is the dominant sensory modality and used for navigation, object identification, texture discrimination, and social interaction. This afferent pathway has been extensively studied both anatomically and physiologically to identify determine the neuronal neural mechanisms underlying sensory stimulus coding and to understand how neural computation is alter by LC-NE neuromodulation.
Stress-Related Cognitive Impairment
Stress activates the locus coeruleus-norepinephrine system in concert with many other neurotransmitter systems. High levels of LC-NE release in the prefrontal cortex acts to impair many higher executive functions. By examining how neural codes related to attention and working memory are changed under stressful conditions, we can begin to determine what components of these codes are critical to represent these cognitive processes.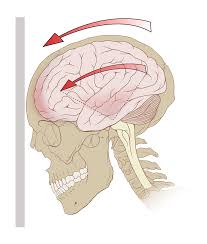 Concussion and Mild Traumatic Brain Injury
Dysfunctional LC-NE and dopamine signaling may be impaired following single and repetitive mild traumatic brain injury. Injury to these neurons may underlie the dysregulation of wakefulness and cognitive processes following injury. These ongoing studies are focused on the neurobiology underlying the cognitive deficits of concussion and mild traumatic brain injury and the discovery of a translational set of markers for brain injury between animal models and humans.
Techniques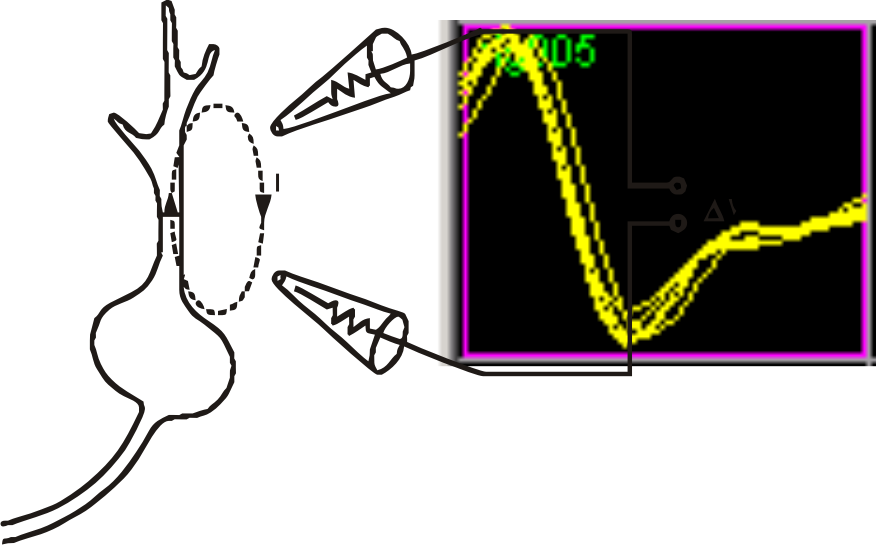 Electrophysiology
We use a range of extracellular recording approaches in the anesthetized and awake-behaving animal including single and multichannel neuron, local field potential, ECoG, and EEG recordings. This technique is used in conjunction with optogenetic, chemogenetic, or pharmacological manipulations.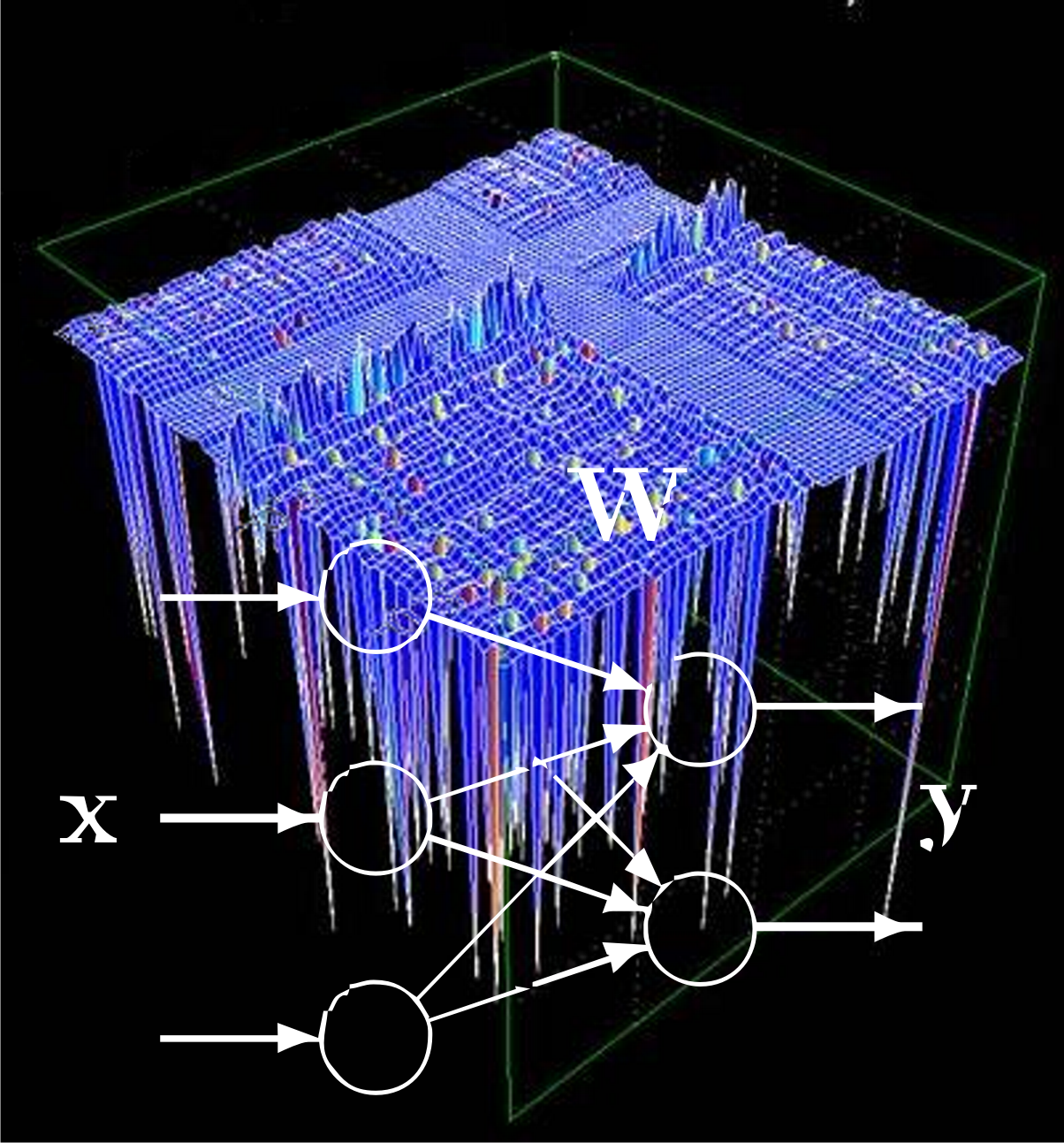 Computational Neuroscience
We are continuing to develop and refine statistical approaches to analyzing multiple simultaneous recordings as well as develop computer science based solutions for linking data warehousing and information management.
Neurochemistry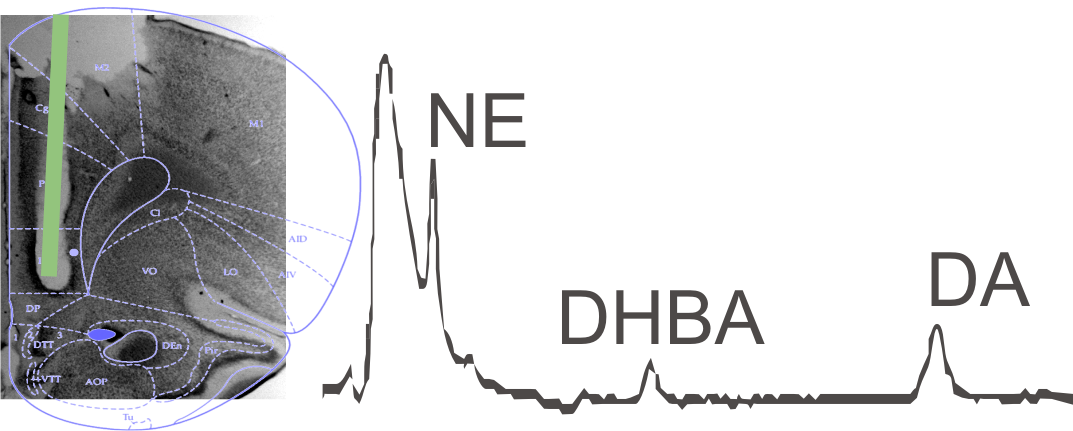 Our laboratory uses High Performance Liquid Chromatography coupled to Electrochemical Detection to detect NE, dopamine, and metabolite efflux in the brain from microdialysis samples. We are constantly developing new methodologies to improve detection and separation in an environmentally-friendly manner. This methodology is used to determine the functional integrity of the LC-NE and dopamine systems following brain injury and pharmacological challenges.
Neuroanatomy
In conjunction with the Waterhouse lab, we are studying the degree to which catecholamine fibers are damaged following mild TBI and identifying the molecular substrates that are altered following injury. This approach uses an array of immunohistochemical approaches and image processing techniques.