Faculty and Staff
Faculty and Staff
Faculty and Staff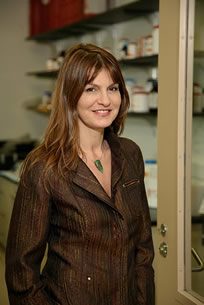 Paola Leone, Ph.D.
Dr. Paola Leone is a Professor of Cell Biology. She directs all research activities at RowanSOM and the affiliated centers. Her research interests have included in vivo neurochemistry of epilepsy and gene transfer approaches for the treatment of neurological disorders. She has published extensively in the field of CNS gene therapy and conducted the first direct gene therapy trial using a liposome-based vector for a pediatric neurodegenerative disorder. In addition to applications of viral vectors and stem cells, Dr. Leone is studying pharmacological approaches in humans and in animal models of Canavan Disease.
Click here to view Dr. Leone's researcher profile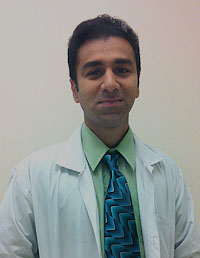 Zubin Shah, M.D., M.P.H.
Dr.Zubin Shah is a Research Consultant at the Cell and Gene Therapy Center. After completing medical school, Dr. Shah also graduated with his Master of Public Health from Harvard University in Boston, MA. He has extensive experience in the field of neuroscience. Dr.Shah has researched on Stroke and is currently working on Canvan Disease. He is an important contributor in writing patient reports, grant writing and submission of manuscripts.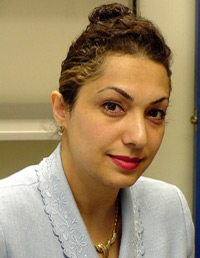 Mitra Assadi, M.D.
Dr. Mitra Assadi initially worked at the NIH as a Research Fellow before starting her training in neurology in 1993 at Drexel University in Philadelphia. Upon completing her training in adult neurology in 1997, she fulfilled a fellowship in pediatric neurology at the St. Christopher Hospital for Children in Philadelphia. For the past three years, she has been working in Cooper hospital/RowanSOM as an Assistant Professor of Neurology. She is the clinical principal investigator of the lithium and buspirone studies.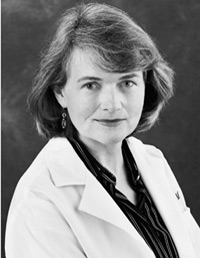 Larissa Bilaniuk, M.D.
Dr. Larissa Bilaniuk is a Professor of Radiology at the University of Pennsylvania School of Medicine and The Children's Hospital of Philadelphia (CHOP). She is the Principal Clinical Investigator of the clinical gene therapy study funded by a subcontracting grant from the National Institute of Neurological Disorders and Stroke. Dr. Bilaniuk has 15 years of experience as a clinical radiologist at CHOP. She is responsible for the coordination of the study at CHOP, as well as the MRI reading during the screening of the patients and the post-gene transfer follow-up tests.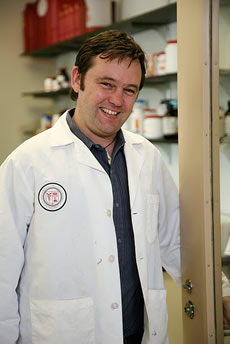 Jeremy Francis, Ph.D.
Dr. Jeremy Francis is an Assistant Professor at the Center with an interest in signal transduction mechanisms relevant to a range of neurological diseases and processes. He is currently involved in the characterization of molecular aspects of brain development relevant to the Canavan Disease phenotype, which aims to identify the fundamental regulatory mechanism responsible for disease progression in affected individuals. He is also investigating aspects of the immune response in the brain with application to neurodegenerative autoimmune disorders.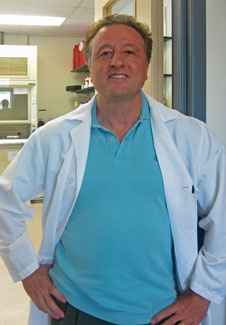 Biaggio Sattia, Ph.D.
Dr. Biagio Saitta is an Adjunct Associate Professor of the Department of Cell Biology at RowanSOM. He has developed and directed a research program utilizing multipotent mesenchymal stem cells (MSCs) obtained from neonatal cord blood. Dr. Saitta has isolated and characterized these human stem cells from a non-controversial source and has directed their differentiation into multiple cell types, including those of muscle, cartilage and bone. His laboratory has focused on understanding molecular mechanisms involved in tissue repair of these adult stem cells.
Dr. Saitta published work has shown  diversity among MSCs and also that they can be used successfully as in vitro models of musculoskeletal development. The current focus is to direct these multipotent cells toward use in regenerative medicine. His expertise in extracellular matrix regulation and in stem cell biology has resulted in collaborative federal grants with Schepens Eye Institute of Harvard Medical School, using MSCs to develop cell-based therapies for disorders requiring corneal transplants. His future goal is to combine the stem cell technology with tissue engineering approaches to develop tissue-specific extracellular matrix-based  grafts for testing in injury repair, both for in vitro and in vivo models.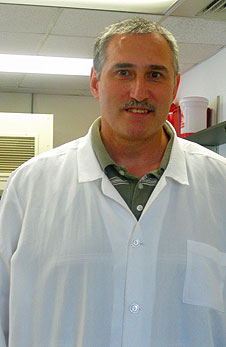 Vlad Markov, M.D.
Dr. Vladimir Markov is a research scientist at the CGTC. His clinical research experience includes leukemia, multiple myeloma, aplastic anemia, myelodysplastic syndromes, and pathological changes in bone marrow during systemic diseases. He is currently working on the isolation, expansion and characterization of stem cells from various sources. He is also involved in ongoing transplantation experiments at the CGTC that are designed to assess the safety and efficacy of stem cells in animal models of disease.