Institute for Cannabis Research
Institute for Cannabis Research
The Rowan University Institute for Cannabis Research, Policy, & Workforce Development (RPWD) is a multi-disciplinary institute that provides expertise and guidance for policymakers, health care professionals, pharmaceutical industries, government agencies, and businesses as it relates to the legalization of cannabis. S

ee below our three cannabis-focused Centers as all as curricular offerings in areas of

Cannabinoid Chemistry

,

Cannabis Commercialization

, S

ocio-behavioral

Impacts

and

E

nforcement

of Cannabis Policies, as well as a Cannabis Apprenticeship program.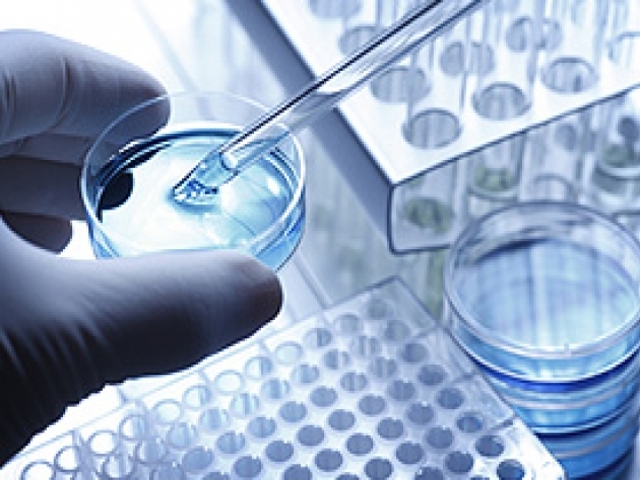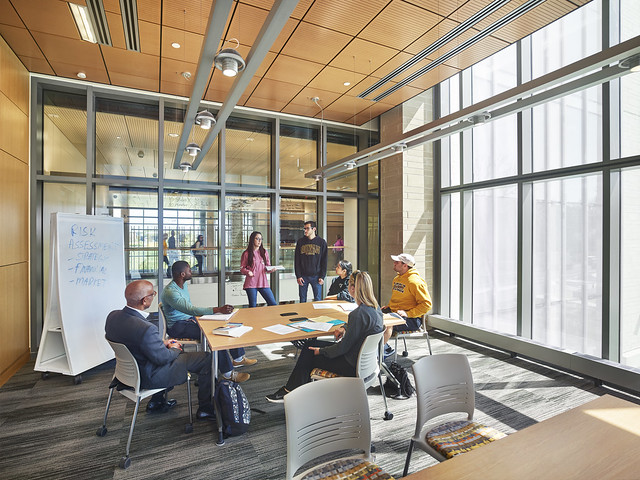 Center for Cannabis Workforce Development
In all areas of focus, outreach and education are an integral part of the mission. Through our curriculum and extracurricular programs, our students are able to obtain credentials and experience to enhance the workforce of New Jersey in cannabis-related industries.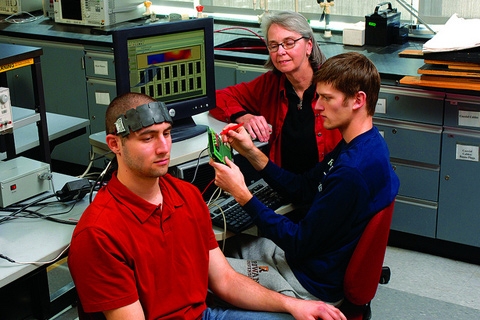 Socio-Behavioral, Security & Law Enforcement Cannabis Center
The faculty associated with the institute are available to assist government and public policy officials in navigating the changing legal landscape of cannabis regulation through research, policy analysis, legislative reviews, and law enforcement audits. 
Cannabis Education at Rowan University:
Chemistry/Biochemistry Programs - Cannabinoid Chemistry
Cannabinoids are a major class of pharmacologically active molecules found in cannabis, commonly known as marijuana. With increased nationwide trends toward legalization and prescription of medical marijuana, development of cannabis related therapies, and legalization of recreational marijuana (including in the State of NJ), there is a pressing need for scientists trained in the analysis of cannabinoid containing materials.
Business Programs - Cannabis Commercialization
The rapidly evolving cannabis industry is anticipated to become a multi-billion dollar economic driver across the USA – and beyond. Career opportunities related to cannabis are vast, and cross-over talent is in high demand. Plant-touching verticals such as cultivation, extraction, manufacturing and/or retail need experts from other industries to adapt, extend, and expand best practices into the highly regulated cannabis market.
School of Professional Studies Programs - Cannabis Studies
Rowan University's School of Professional Studies (SPS) is offering two Certificate Programs for learners wishing to gain a better understanding of the socio-behavioral, and legal impact and enforcement of medical and recreational cannabis. The certificates are in both undergraduate and graduate programs and they serve learners seeking careers in the Cannabis industry, cultivation, customer services, education/guidance, compliance, and legal and social regulations.
New Jersey's Cannabis Apprenticeship Training Initiative
New Jersey's Cannabis Apprenticeship Training Initiative—one of the nation's first programs dedicated to training workers in the growing cannabis retail field— is a pilot program uniquely presented by a broad consortium committed to workforce development in the state. The Cannabis Apprenticeship Training Initiative will provide industry-specific training for employees in the cannabis retail sector. The apprenticeship program is unregistered because cannabis currently is not legal at the federal level. The Cannabis Apprenticeship Training Initiative consortium includes the New Jersey Department of Labor and Workforce Development (NJDOL), Rowan University, Rowan College of South Jersey, the United Food and Commercial Workers Local 360, the New Jersey State AFL-CIO, the Gloucester County Workforce Development Board, and Loud Wellness, Inc. of Glassboro. 
For additional information on the apprenticeship program, contact Freddy Herrera, Cannabis Apprenticeship Coordinator for UFCW Local 360, at 856-312-3032 or cannaship360@ufcw360.org. 
Cannabis Resources and Information
Rowan Library Resources
Please view our carefully curated list of books, articles, journals, magazines and news sources to learn more about the business side of cannabis. 
In the News:
Rowan's Cannabis Institute – Research, Policy, and Workforce Development
Read more about Rowan's Cannabis Institute including its goals, projects, people involved, and more.
Cannabis Related Webinars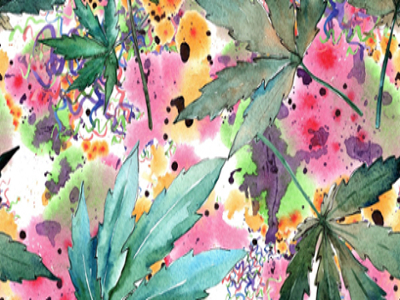 Cannabis Career Paths - Business Edition: Upcoming Webinar!
The rapidly evolving cannabis industry is projected to continue swift growth and expansion, career opportunities related to cannabis are vast, and cross-over talent is in high demand. What are some of the areas anticipated for the strongest growth, which types of roles and talent are most in demand by employers, and how can job candidates land ideal opportunities? 
The Rohrer College of Business at Rowan University is partnering with thought leaders to share insights on what the highly regulated cannabis industry needs most from talent with business education, experience, and knowledge in this fast growing sector. 
Join this upcoming webinar on June 21st, 2022 at 5pm. We will begin with moderated questions, then our panel of cannabis professionals will take questions from the audience. 
Past Webinars
Law, Business, and Cannabis: Perspectives from Industry Experts

Law, Business, and Cannabis: Perspectives from Industry Experts

Wednesday, December 1, 2021

 

Sponsored by Rowan's Graduate Programs in Business, the Law and Justice Studies Department, and the Rowan University Institute for Cannabis Research, Policy, & Workforce Development (RPWD).

The cannabis industry is evolving at a rapid pace - and the impacts in NJ are expected to be enormous. Experts in this panel discussion will share insights on existing and anticipated challenges as regulations, markets, and social dynamics evolved in NJ. We will spend about half of the session in moderated question format, then spend the second half of the session in Q&A driven by audience interest. 

Questions addressed include:

What are some of the core issues related to advocacy, social equity, and policy reform?
What research exists regarding crime rates in cities and states where medicinal and adult use cannabis has been legalized? 
How might accountants, marketers, bankers, realtors, be impacted by evolving regulations and legal implications? 
What are key requirements, skill sets, expertise, etc., needed to work in the cannabis industry?
What are early trends for opportunities, plus uncertainties and challenges, regarding careers either directly in cannabis or in adjacent/supporting industries?
How has the legalization of adult use or recreational cannabis affected crime rates in states that have already moved in this direction?
Where will legal regulations from the industry come from, and who will be in charge of enforcement?

Guest Speakers:

Moderators:

Jennifer Maden

, Assistant Dean and Director of Graduate Studies, Rohrer College of Business, Rowan University
Kimberly A. Houser, Ph.D., Associate Professor, Department of Law and Justice Studies, Rowan University
The Business of Cannabis: Opportunities for the Garden State

Description

The cannabis industry is evolving at a rapid pace - and the NJ landscape is viewed as a very lucrative opportunity for entrepreneurs from across the USA and beyond. The market potential is estimated in billions of dollars. Adult-use cannabis in NJ could significantly boost tax revenue to fuel state investments, create thousands of jobs, and thus increase consumer buying capacity and support local businesses.

Join our Expert Webinar to hear from cannabis industry thought leaders who will share insights on NJ's emerging marketplace(s), accounting and tax issues, seed to sale operations, regulatory compliance realities, and core issues related to advocacy, social equity, and policy reform. We will discuss the trends, strategies, and challenges that underscore this dynamic, nascent, and evolving market.

Speakers include Hugh O'Beirne, Stacey Udell, Mackie Barch, Dasheeda Dawson, and Jennifer Drake.

Event moderated by Jennifer Maden, Eric Liguori, and Frank Ieradi.


Discussion topics include:

How will the NJ cannabis industry and marketplace develop in light of the adult-use legislation?
What are some of the challenges involved in implementation of the growing cannabis market(s)? Which are unique to NJ, and which are more general?
Aside from securing a license to operate a plant-touching business, what are other ways for business professionals to cross-over their skillset (e.g., marketing, supply chain, accounting, etc.) into the legal cannabis industry? What are the biggest white space areas and opportunities?
What are some of the unique aspects of trying to value cannabis business entities for various purposes such as M&A transactions, financial reporting, and accounting and taxes?
Why is an understanding of the inherent and ubiquitous medicinal properties of cannabis important to new business development and/or seed-to-solution operational strategy within the industry?
How might social justice and racial equity factor into business decisions?
As we consider the impact of regulations on cannabis businesses, what are the ways that entrepreneurs and businesses can influence post-legalization policy reform to align with their consumer-driven business objectives?
What does all of this mean for investors?

This webinar is hosted in partnership with the Rohrer College of Business Graduate Programs and the Rowan University Institute for Cannabis Research, Policy & Workforce Development.
Workshop on the Legal, Economic and Social Impact of New Jersey's Cannabis Legislation

​​
Research Compliance
More information on research compliance in regards to the institute is available here.